From the courthouse go north on North Madison. The Adele Theater is in the first block. Stop and peek into the theater, now part of Blackwell Furniture Company. Keep going north to see the houses and churches.
"The Adele Theater opened on November 6, 1914 and closed in 1923. Silent movies and traveling shows were among the most common entertainments shown here. In the 1940s it was the Eatonton Furniture store."
It's on the
Eatonton Tour: A Self-Guided Walking Tour of the Historic Commercial Buildings In the Briar Patch
.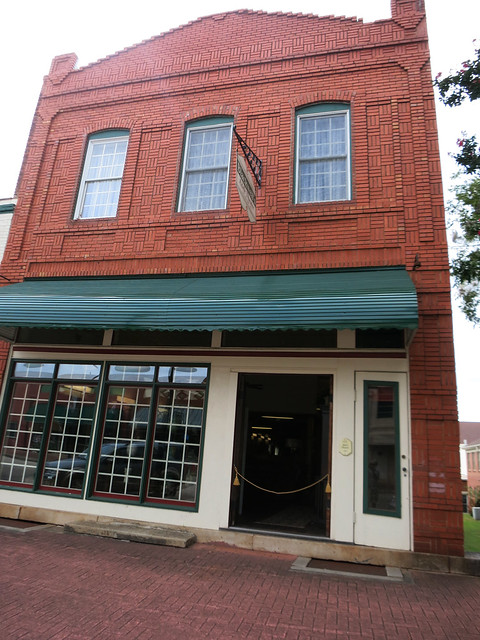 There's a gold rope across the open door inviting passersby to see inside the old theater.
"The floor was leveled and the building currently houses the Blackwell Furniture Co." - Cinema Treasures.
This is a fine room and it's easy to imagine the theater. The main entrance to Blackwell Furniture is next door if you'd like to go inside.